Premium Borderless cards
All you need to know about these awesome new cards to pimp your deck!
Borderless token cards
are the newest addition to our line of gameplay-pimping accessories.
Every token we've ever created has an older brother: its borderless premium version. These token cards look a bit different than its original counter part. We've cracked open the border and let the art breathe, all the way to the outer edges of the card. Check out the full gallery of premium borderless token cards here.
Can't wait to get your hands on these? Learn how you can get your hands on them here.
From Booster Packs
Premium Borderless token cards are the "rare" in our recently launched Booster Packs. These Booster Packs contain 4 token cards, with an extra rare slot that may contain one. Excited to know more? Have a look at our packs!
Buy Booster Packs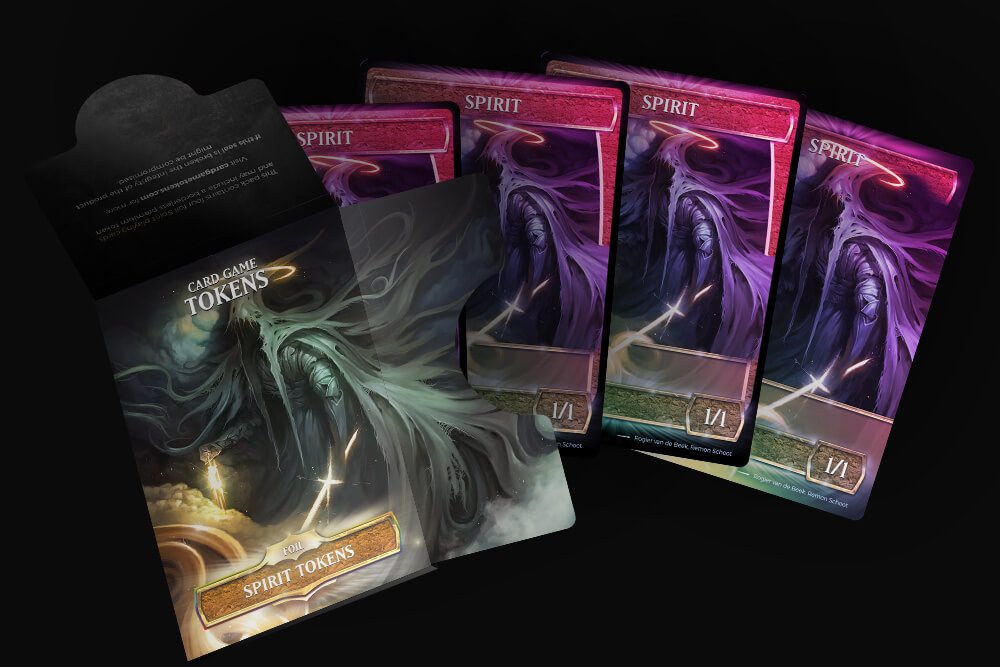 From our resellers
Our borderless token cards are also available with our resellers who own a brick-and-mortar shop. These shops receive a handful of our borderless token cards with every order, which they can distribute at their leisure.
Find a store near you